Corporate activities
Promotions&Campaigns for Professional People
With the mission in mind to serve as a bridge between Italian and Japanese culture, we organize various seminars and events destined for supermarkets and department stores buyers, restaurant chefs, sommeliers and professional people engaged in the trade. Through these enlightening activities, we are aiming to provide the newest knowledge and information about Italian food culture.
Our Milan Office Brings Seasonal Information on Italy.
Our staff working at the representative office in Milan make researches and update the information about Italian food life. We collect and provide, swiftly and precisely, useful news about local popular restaurants, wines and foodstuff that our customers would like to know.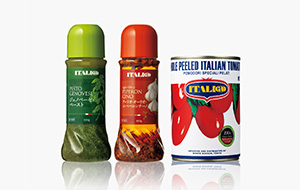 Development of Original Products
Do you know that Monte Bussan is developing its original products destined for professional people and general consumers? We proudly propose our original products under the "MONTEBELLO" brand that reflect typical Italian style and taste.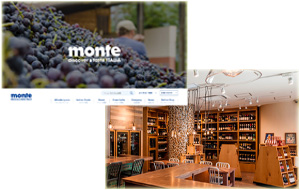 Informative website
A lot of information is posted on MonteBussan website regarding Italian wines, foods, our campaigns run throughout the nation and popular Italian food recipes, etc. Especially, "Vento" - the local seasonal information provided from our Milan office representatives - has a high number of page views . (in Japanese only)